Telephone Opening Times
Mon – Fri | 08:30 – 17:30
Saturday | 09:00 – 16:00
Sunday | Closed
Address
Sentry Self Storage
Unit 1A, Central Business Park,
Vale Road,
Bournemouth,
Dorset,
BH1 3SU
How to contact our Bournemouth branch
Our storage unit sizes and prices
| Size | Dimensions | Cost per 4 week period | Special Offer |
| --- | --- | --- | --- |
| 15 Sqft | 5 x 3 x 9 | £40 | Buy 4 Weeks, Get the 2nd 4 Weeks Free! |
| 20 Sqft | 5 x 4 x 9 | £50 | Buy 4 Weeks, Get the 2nd 4 Weeks Free! |
| 25 Sqft | 5 x 5 x 9 | £60 | Buy 4 Weeks, Get the 2nd 4 Weeks Free! |
| 30 Sqft | 6 x 5 x 9 | £70 | Buy 4 Weeks, Get the 2nd 4 Weeks Free! |
| 35 Sqft | 7 x 5 x 9 | £80 | Buy 4 Weeks, Get the 2nd 4 Weeks Free! |
| 50 Sqft | 7 x 7 x 9 | £100 | Buy 4 Weeks, Get the 2nd 4 Weeks Free! |
| 65 Sqft | 10 x 6.5 x 9 | £130 | Buy 4 Weeks, Get the 2nd 4 Weeks Free! |
| 75 Sqft | 10 x 7.5 x 9 | £150 | Buy 4 Weeks, Get the 2nd 4 Weeks Free! |
| 80 Sqft | 10 x 8 x 9 | £160 | Buy 4 Weeks, Get the 2nd 4 Weeks Free! |
| 100 Sqft | 10 x 10 x 9 | £175 | Buy 4 Weeks, Get the 2nd 4 Weeks Free! |
| 115 Sqft | 10 x 11.5 x 9 | £200 | Buy 4 Weeks, Get the 2nd 4 Weeks Free! |
| 125 Sqft | 10 x 12.5 x 9 | £220 | Buy 4 Weeks, Get the 2nd 4 Weeks Free! |
| 130 Sqft | 10 x 13 x 9 | £230 | Buy 4 Weeks, Get the 2nd 4 Weeks Free! |
| 150 Sqft | 15 x 10 x 9 | £250 | Buy 4 Weeks, Get the 2nd 4 Weeks Free! |
| 200 Sqft | 20 x 10 x 9 | £310 | Buy 4 Weeks, Get the 2nd 4 Weeks Free! |
| 275 Sqft | 27.5 x 10 x 12 | £400 | |
| Size | Dimensions | Cost per 4 week period |
| --- | --- | --- |
| 160 Sqft | 20 x 8 x 8 | £220 |
Our table(s) detail the guideline prices for our Bournemouth self storage units. These prices are subject to change and also vary in accordance to our price guarantee; for more detailed information, please contact us via freephone on 0800 916 8711. Our prices include VAT.
Why choose our storage units?
What size storage unit do I need?
We have a large selection of units available to rent at our Bournemouth branch, catering for a diverse range of needs and storage requirements. If you're not sure what size unit you need, take a look at our fully interactive Storage Estimator. This handy tool lets you add a variety of commonly stored items to a virtual storage unit and calculates the perfect size for you.
Need to find self storage closer to home?
Looking for self storage closer to home? Take a look at our locations to see all of the Sentry Self Storage sites we have around the South of the UK. Insurance can be arranged on arrival at a rate of £3.00 per £k worth of goods, per 4 week period. Please feel free to take a look at our packing materials, services & FAQs, or get in touch if you're unsure of anything – we look forward to assisting you with your self storage needs.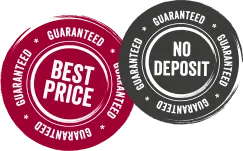 About our Bournemouth branch
Located in Central Business Park, just off of Vale Road, our branch offers the highest level of customer satisfaction as evidenced by our five-star Google & TrustPilot reviews, as well as offering high level security with CCTV cameras, alarms & fire protection. We have a high level of cleanliness and hygiene, with regular maintenance and cleaning of the premises.
Your nearest public transport links are bus stops on Manor Road and Christchurch Road, which are within a 10 minute walk of our branch.
If you're arriving by train, your nearest station is Bournemouth train station which is approximately a 5 minute taxi journey away, or a 15 minute walk.
Directions from Bournemouth train station
Leave the train station via St Paul's Road (A35) and make your way to Station Roundabout, where you'll need to take the second exit onto St Swithun's Road South (A35). Follow the road for around 0.1 miles, then turn left onto Knyveton Road for just under 0.3 mile, making sure to take the second exit on the roundabout and continue further along Knyveton road for an additional 0.2 miles. Turn left onto Vale Road and follow the road for around 0.2 miles where you will find our branch.
Sentry Self Storage is a family owned and run business established in 1988.
We were one of the earliest self storage operators in the UK. Over the years we believe that we have built up a strong local reputation as a friendly, efficient and good value provider of self storage space for both the business and private user.
Much of our business comes from recommendation and many of our customers have used us at various different times in their private and business lives when extra storage space has suddenly become a priority.
We strive to keep up with developments in the industry and tailor our service to meet local demands. See About Us for more.